Finding relocation service providers for packing and moving goods is not at all difficult, as there are countless options available in the market these days. You could choose any one of them to relocate your household items, but you may not be able to differentiate fake and unprofessional movers from genuine ones. But there's no need to worry. We have listed out some important points for you to remember when you start your search. So, start taking notes, so you know how to find cheap and best movers who can be trusted from start to end of your relocation.

Types of Relocation Services
Household Relocation Services: Household packaging relocation services involve handling and packing domestic items. Reputed packing and moving companies provides suitable packaging materials as per domestic needs.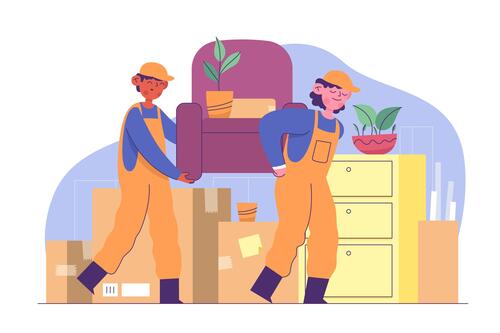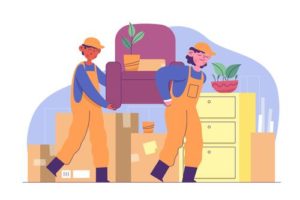 Commercial Relocation Services: Commercial packaging relocation services include moving office/business set-ups, relocation of factories and shops. Trusted Packing companies utilize specialized packing materials that are properly packaged and managed by professional movers and packers. The process of relocation is designed to take care of business relocation, shifting of supermarkets and factory set up requirements.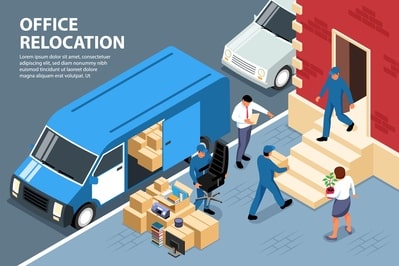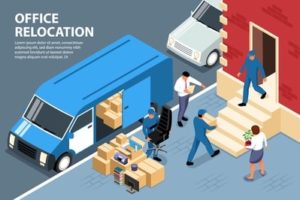 Check the genuineness, credibility and authenticity of packers and movers
There are so many packers and movers companies in the market to choose from. The costs of hiring their services range from low to high. If a company is giving you low cost, make sure there are no hidden costs. Sometimes the packers and movers may give you a low-cost estimate in the beginning, but once you hire them, they will add extra charges for different services. Do initial research work to identify top packers and movers to rely on. To get a clear picture of their credibility and reputed in the market, you can go through their social media pages and reviews from customers, as only genuine shifting companies are active & responsive on various online platforms. If you suspect their trustworthiness, then you can move to other packers and movers in Qatar. This is why you should not stick to a moving company that you meet first. Talk to them and ask for the written estimates for the complete relocation. If you find any moving company trying to settle the deal over phone calls, it is best to avoid them. Whenever you are dealing with any packing and moving company, you need to have a talk with the person face to face. Only agree with the written estimates and ignore any quotes sent through mails or phone calls, derived without conducting any survey.
Hire the best packers and movers at affordable rates
One major factor to consider with packers and movers services in Qatar is standard rates of full-service relocation services that include packing, loading, shipping, unloading, & unpacking of goods. Make sure that there are no hidden charges in the final bills and prices are fixed or as mentioned in the quote shared by a moving company in the beginning.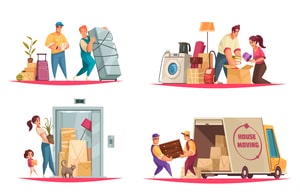 Are your movers and packers in Qatar licensed and insured?
Any packers and movers established in Qatar will be having a license number check for an active license. The client should also check their experience of the company to check how their service is provided. 
Tips for Packaging
There are many moving companies that can pack your items for you and move them to your new location. However, not all companies are created equal. Some companies can take better care of your belongings than others. Here are some tips for finding the company that's right for you. Determine if the company has insurance coverage in case something goes wrong during the move. Ask to see pictures of the customer service team before hiring them to work on your move. Customized packaging is available in different form of cartons, boxes, bags, bubble or paper wraps. They are used as per the types of items. For instance, books are carried in boxes have handles, bedsheets linens are carried in cartons and fragile items bubble wrapped to avoid breakage. Attractive packaging materials also allure customers to continue to buying from you.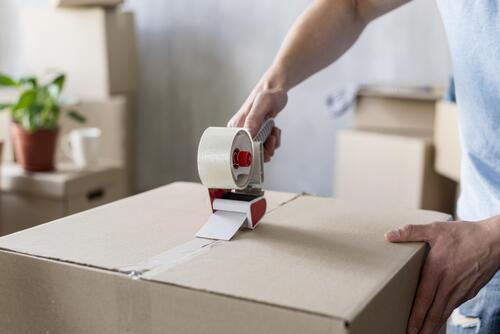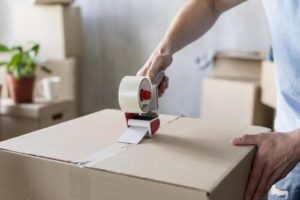 Are your movers and packers a well established and experienced company?
Millions of people move every year, and while only a small percentage experience moving company fraud, it's not unheard of. To verify a moving company is legitimate, look up their service records, and make sure they have a valid physical address (and not just a P.O. box). You also want to be wary of any mover that asks for a deposit, especially if they're asking for more to be paid as a deposit.
DocShipper info : If you need any assistance or want to know about our shipping services, you can write to us here and our team will get back to you within 24hrs.
Check business certifications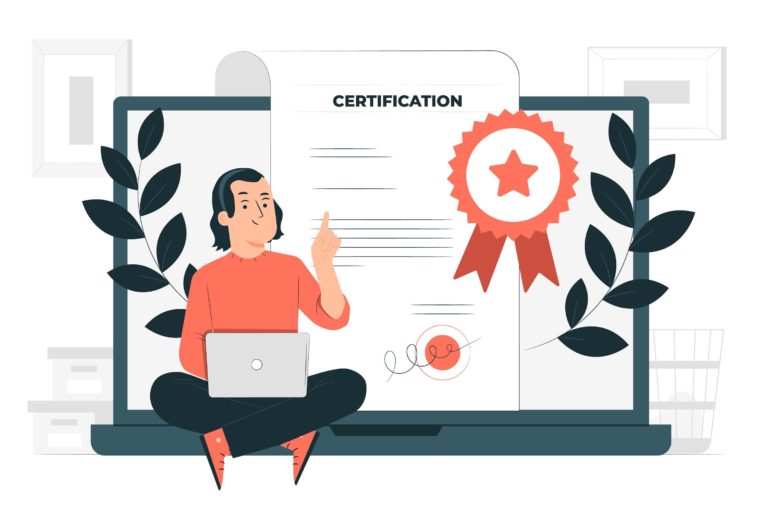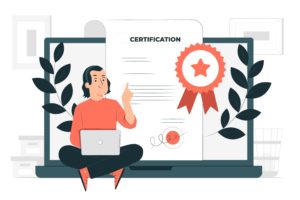 Reputable licensed movers are certified by at least one industry association. It provides reputable companies with a title. The title depends on the consumer certification and protection program that helps consumers to distinguish professional movers from scammers. Getting the certification is not a walk in the park, a company has to meet stringent industry requirements that include proper licensing and insurance coverage. To avoid fake companies, you should be very careful to check the company is certified.
Is your mover packer well-reviewed and has a good track record?
Past customer reviews offer a glimpse into the reputation of the company you want to hire. You can access customer reviews through online sites. Professional licensed moving companies should have a solid track record and excellent customer reviews. There is something to be said for giving a leg up to a new business, but a packers and movers company that has been in operation for at least a few years is often the way to go. Based on information you find online, you should be able to discern a general idea of their record as far as being on time, keeping rates fair, and maintaining the condition of possessions.
Docshipper Alert : Docshipper has a very good proven track record. If you need any assistance, you can contact us here.
Price, Taxes and other charges
Price is one of the crucial element while selecting a packer and mover company the client should be very keen on the hidden charges while hiring a company, some companies will not show everything to the client, but they will charge, so the client should also know about the taxes in the country. Your budget will decide what kind and quality of packaging service you can afford. Compare the rates with other packaging service providers. Try to stick to your budget and avoid spending unnecessary. Be patient and always find companies for you. Though packaging plays a very important role in shifting your business, but this doesn't mean you have to spend beyond your means. Here is the Qatar import duties and tax regulations.
DocShipper Advice : To know about the prices of our packaging and shipping services you can fill out this form, our team will get in touch with you within 24hrs.
FAQ | How to choose the best movers for your international move to Qatar?
How the packaging is done?
It is strongly advised to go with the company's packaging due to because if the packaging is done by the customer and if there is any damage during transportation, the company does not hold any responsibility for the damage.
How the payment is made and different types of payment methods?
Usually, the 50% payment is taken before the consignment loaded and after the delivery the remaining payment is made, this is because if the product has damaged during the transit it will become easy for repaying the customer and solve the issue.
How do I track my shipment?
Tracking of your items while enroute depends on whether the transporter that you have chosen has Online tracking system or not. Most of the bigger transport companies have this tracking nowadays.
What is the transit time of the shipment?
It depends on the shipment and destination if the product requires more time in packing and careful transportation, typically it takes longer. However, you still you can track the shipment
In case there is damage to the goods under transit, what kinds of settlement/procedures are followed?
The all the safety measures will be followed, however if any unforeseen events damage to the product. The settlement will be done through the insurance company at the earliest. This will be done once it has been proved that it is damaged in transit, the difference in the two pictures clicked while packing and loading and pictures clicked at the time of delivery. By comparing those, the settlement is done.
Why do I need insurance ?
It is always safe to have an insurance cover as items can get damaged due to unforeseen circumstances like accidents or any natural calamities during the process of transportation.
DocShipper info: Do you like our article today? For your business interest, you may like the following useful articles :
DocShipper Advise : We help you with the entire sourcing process, so don't hesitate to contact us if you have any questions!
DocShipper | Procurement - Quality control - Logistics
Alibaba, Dhgate, made-in-china... Many know of websites to get supplies in Asia, but how many have come across a scam ?! It is very risky to pay an Asian supplier halfway around the world based only on promises! DocShipper offers you complete procurement services integrating logistics needs: purchasing, quality control, customization, licensing, transport...
Communication is important, which is why we strive to discuss in the most suitable way for you!