There is no doubt about the fact that the trucking industry is gaining a lot of popularity these days, as transportation is a significant part of any country in the world to keep their economy running. Every day, thousands of goods are delivered from one part of the country to another part of the country. To save on the high cost, the manufacturer, and retailers associated with the third-party transportation industry for managing their inventory. This has become the new norm that gives better management and better productivity. So, if you are thinking about opening a bakkie or a big transportation company, then here is the list of essential steps one needs to follow.
Steps for Incorporating A Transportation/ Logistics Business 
Here we will talk about the vital steps that one needs to follow
Transportation Niche
First, you need to decide on the type of transportation business you will enter. Explore the list of transportation businesses and decide which one best suits your requirements. 
Personal Transport – Here,  you can start with your own taxi business or a logistics company. These services need to be offered to a limited group of people . 
Local Transport – You can transport the consumer goods , materials, food, or anything on a regional scale. The investment would be high here, as one would operate at a larger scale .
Global Transport – You need to operate globally to manage the business, and the delivery would be happening in any corner of the world . However, the capital invested in these businesses is too high.
Well, one can choose to operate in any of the above categories however, remember that the laws and regulations differ depending on the business type. The next step would be planned accordingly.
cost
Of course, one does not need to be a mathematician to start a transportation business. But again, a basic understanding of finances is much needed to run the business. First, you need to understand the source of your capital. Are you approaching a bank? Investors or bootstrapping? Which one would be the ideal way to start a business?. Well, one needs to consider the operating cost and the maintenance cost for your business. Marketing comes at the later stage of the business development process, so you cannot think of considering that at this point. Yes, you might need to invest in the locationand vehicles, and it would be best to decide on the driver's monthly salary.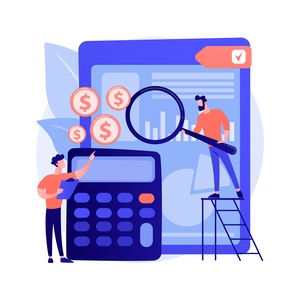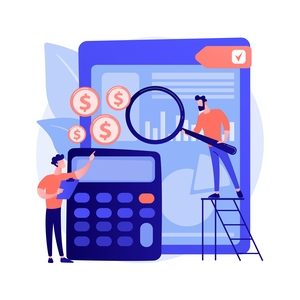 Select a location
A most vital step for running a transportation business is setting up the location of the business. Just a tip, make sure that the business location is near to the customer or business you are providing services to. Proximity to the target audience can gain you valuable benefits in the short and long run. Also, decide if you will rent the place or buy the place. Besides, take into consideration the budgeted amount for the business.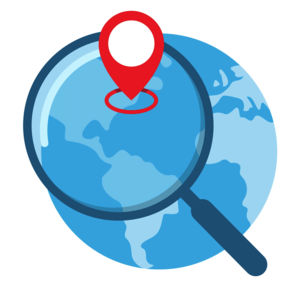 Research
To best get answers to what to do with your business, one needs to research their competitors. Competitor analysis can make you understand the businesses do and don't. Therefore, doing a SWOT analysis can give the proper kick-start to your business. 
Select A business model
Three business models need to be selected for operating your business. I will talk briefly about it here.
LLP (Limited Liability Partnership) : Limited Liability Partnership structure is all about each partner's liability. The liability is in correspondence to the amount they put into the business, which is why it is called a limited partnership. The risk is divided among all the partners in the ratio of their capital invested in the business.
LLC (Limited Liability Company) : Well, in limited liability, the structure in the US protects the owner of the business from barring personally pursued repayment of the company's debt or liabilities. 
Sole Proprietorship : A Sole proprietorship is an unincorporated business with just one owner who pays personal income taxes. Well, the taxes are paid on the profits earned from the business. The most accessible type of business is Sole Proprietorship, as it has limited government regulation.
Apply for Licenses and Permits
It is crucial to get a license for your transportation business. The Department of Transportation has requirements that you need to follow. Majorly, this would depend on the weight and size of your fleets. 
Types of licenses you need for your logistics business:
Commercial Driving License. 

Heavy Load or Cargo Permits.

Insurance coverage.

Vehicle registration for any fleet.
Make a Business Plan
Starting a transportation business involves a lot of research. After getting in-depth research, one would understand the market properly. Any business needs to get all the answers clear before setting up the business plan. How much budget needs to be invested? How many drivers you will need, and the total number of fleets required to manage the business. Once you get a clear idea about how much money you get for investment, one would decide on other aspects of the business based on that.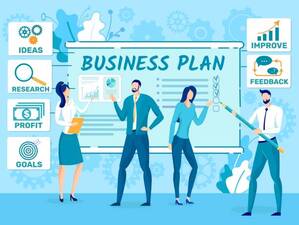 Competitors Analysis
Once you set up your business plan or when you are planning, you should consider competitor analysis. Well, only by studying your competitors, one would be able to plan the success and failures of one's business. Moreover, you can study the service presentation and delivery methods and gather more information. You can also study in which area your competitor is earning well, and you can take advantage of their success story and learn a lot from it.
Setting up a Fleet Management System
One thing that can make your transportation business successful is incorporating an IoT fleet management solution into your business. Now, if you are a newbie to the transportation business, you should know how the use of technological advancements can make your work easier and better. For your understanding, let's get the basics clear.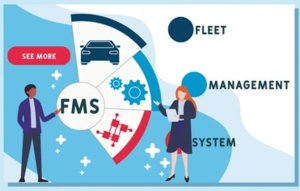 What is IoT fleet management?
The purpose of the fleet management system is to keep the tap on all the fleet performance and maintenance that ultimately increases the business's profit.  
Let's study how the IoT fleet management system can bring incredible benefits to your business.
Maintenance
Well, majorly, all the IoT fleet solutions reduce your cost by 50%. The high cost of any fleet running an organization is the maintenance cost. By installing IoT fleet solutions, the system will detect the fault beforehand therefore, one can change the part of the system before it gets into any problem.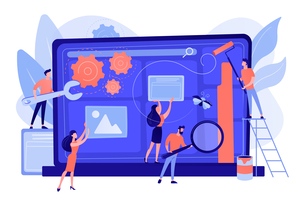 Performance
With an IoT management system, one gets an idea of ​​the business's overall performance. The system's dashboard will give you a clear picture of the working of the fleets. Therefore, next time you observe some mismanagement, you can take actionable steps that would give you significant benefits.
Fuel Efficiency
The significant expense of running a transportation business is maintaining the expenses. And we all know that the fuel adds to a major expense for such businesses. But again the IoT fleet solutions, one can track the following order and plan the trip accordingly. So, one doesn't have to waste litres of extra petrol previously wasted due to mismanagement. Now, let's look at some benefits of starting a transportation business.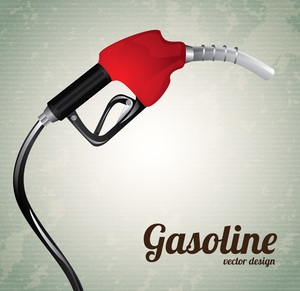 Benefits of Starting a Transportation Business
Less Capital
As a matter of fact, the logistics and transportation business requires less capital investment. That's the reason most business owners invest in transportation businesses. One needs a location to rent, fleets, and drivers. One can even start with even one truck, and as your business grows, you can expand your business.
High Investment
Once you set your business up and tie up with clients, your business will grow as your clients would be fixed and give you regular orders. Moreover, you can get more significant investments. For instance, if you are operating on a regional basis, then you can think of going international.
Freedom of choice
In your transportation business, you have the freedom of choosing the number of customers you want to tie up with. Want to manage everything for a limited number of clients? Or require hundreds of customers? The choice is yours in the business. 
Simple Business Model
Again, picking the transportation business is due to the simple business model. And it makes the launching of the business very easy. Though the competition is high in the logistics business again, as the world has become smaller, the demand for such business is high. 
Huge Returns
Once you set up in the transportation business, there is no going back. As you grow intentionally, there is a lot of money your way, and you can get much more returns out of it in the long run. You can even expand your business, for instance, you may even start a taxi business in the future.
DocShipper Advice : Doing business in the right way will fetch you many benefits, for that you need to have a good business plan of what and how you are going to do things and when to take the right decision. If you need any assistance in anything, our experts are here to help you. All you need to do is just fill out the form here, our experts will get in touch with you.   
Cons of Transportation Business
Mismanagement
As there are a lot of deliveries, orders need to be fulfilled by your fleets. So at times, the assigned work can be inconsistent, and due to this, there can be losses in your business. This has been the most reported issue among transportation business owners. As we talked about earlier in the article about the IoT fleet management solution, these solutions are helping transportation owners manage their fleets in the best possible way.
Taxes
In the transportation business, one has to pay self-employment taxes, which usually are very high. Sometimes the higher taxes often make the owners not invest in these businesses.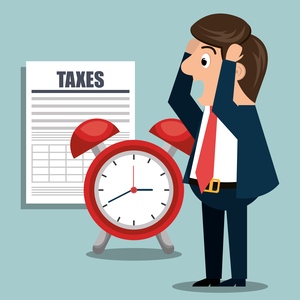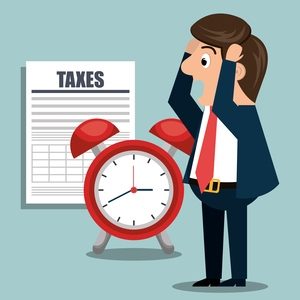 Stay Connected
The logistics business needs both time and money invested in it for a more extended period. So, it becomes vital for the business to maintain good communication with the clients. And, sometimes, when you lose touch with them, you end up losing the contract too. And it is again challenging to gain the trust of the new clients and start all over again.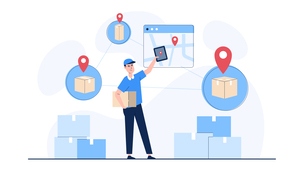 Liability is High
For anyone running the transportation business, that liability is too high. Moreover, the insurance premium rates are also high.
Dangerous Job
As your business involves a lot of travelling in delivering goods. Therefore, one has to take insurance from the drivers and pay for accidents. So, at times the cost of such payments is high. This was all about the pros and cons of starting a logistics business. Now, here I will enlighten you about entrepreneurs common mistakes while starting a logistics business.
Mistakes to Avoid While Starting a Transportation Business
Just follow the above steps while launching your logistics and transportation business. Also, make sure that you consult a financial advisor before starting your transportation business.
Here Are Some of the Mistakes to Avoid Before Starting Your Transportation Business:
One should be well updated with the

rules and regulations

of different states and cities.

And, if you are planning to launch a global business, then it is necessary to know the rules of all the countries you are operating in.

Also, one needs to

get licenses

and rules in every state or place where you conduct the business.

Most of the owners take insurance for a limited number of things.

Yes, to

take insurance for all

the things might be a tedious task, so in that case, general insurance

can fill in the gaps

in situations where you don't have to pay for specific policy requirements.

A vital part of any business, especially the transportation and logistics business, is working on a

contract

.

So, at times the owners

talk verbally and discuss

the business.

That

does not work

that well, as sometimes the

owners face payments issues

.
Docshipper Alert : A small mistake or a wrong decision in business, you might end up in huge loss. This might cost you a lot more than what you have invested in the company. So, if you need any assistance in anything don't forget to ask our experts, they are just a click away, please contact us here, our team will get in touch with you. 
Conclusion
I hope the article was enriched with a handful of information for starting your transportation and logistics business. I have covered everything from steps, pros, and cons and mistakes one makes while launching a logistics business. No matter where you are right now in your business or even thinking of starting a new business. Using these helpful tips and practices can scale up your business and build a strong foundation for your future.
FAQs | Steps to Start a Transport and Logistics Business
I want to start a logistics business. What do I do first?
To start your logistics, firstly, you need to work on finding the capital for your business. Later, you can think of a location, hire drivers, and get permits for your business.
How do I run a logistics company efficiently?
To run your logistics business efficiently, you need to keep up with the technological trends in the market. For instance, IoT solutions for fleet management can make your management much more accessible. So to be efficient, you have to keep up with the latest trends.
Why is logistics increasingly becoming important in business?
Understand that for any business to operate, and one needs materials. They require materials to make the products or deliver finished goods to the consumers. Therefore, every business requires the help of logistics for running their business successfully.
Can you make good money in the logistics industry?
Yes, if you plan your business correctly, you can make insane profits in the logistics business. You can start regional and then go international.
DocShipper info: Do you like our article today? For your business interest, you may like the following useful articles :
DocShipper Advise : We help you with the entire sourcing process, so don't hesitate to contact us if you have any questions!
DocShipper | Procurement - Quality control - Logistics
Alibaba, Dhgate, made-in-china... Many know of websites to get supplies in Asia, but how many have come across a scam ?! It is very risky to pay an Asian supplier halfway around the world based only on promises! DocShipper offers you complete procurement services integrating logistics needs: purchasing, quality control, customization, licensing, transport...
Communication is important, which is why we strive to discuss in the most suitable way for you!