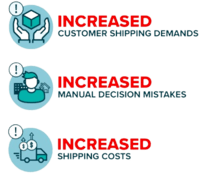 In recent studies, it is found that even if you have the best products and an attractive website, you cannot optimize your customer experience to its best if you don't give them a proper delivery experience.
And to optimize the customer experience through shipping, logistics have become an important factor in optimizing the customer shipping experience. And here's the extra point which is Customer Relationship management in Logistics.
Here's how you can avoid these mistakes and keep an eye on upcoming trends in CRM logistics.
Upcoming trends in CRM logistics
Customer-Centric
In the coming years, CRM logistics is focusing on adopting a more customer-centric approach that will allow the business to be more personalized and connected to customers for the best customer experience.
It is about maintaining a good relationship with the end-user. So that you can make a mark on the list of your customer and make yourself remarkable in their various shopping experience.
By implementing CRM for logistics in your business you allow your team to work on centralized data and a productive workspace to deal with their customers.
User-Friendly Interface
CRM logistics will help your team to allocate the work better, with reduced errors, and can provide a good service with a simplified interface of the software.
CRM supports productivity like reports, charts, etc. this results in customer satisfaction and growth.
Systematic activities
This software demonstrates which task needs to be done when and how important it is. So that companies can conclude their data and activities and keep a track of delivery preference, delivery charges, and delivery time.
It also helps to make better decisions by using insights, a custom dashboard, and real-time problems to deal with the bigger problems of business and it allows you to dig deeper into charts and reports.
With your processes, if your infrastructure is obstructing your customers' chances of getting a quick and tailored service, you're going to lack your competitors. Your teams need to be able to communicate and work together effectively with systematic activities, or your customer relationships will suffer from this.
After the Quality of products, the second most important thing is shipping. The customer is always looking for a good shipping policy. A bad shipping policy can also be the reason for customers' change of mind. Let's understand the most important steps to optimize the customer experience through shipping.

DocShipper info :  Small or big expedition, DocShipper has the best costumer service We manage all your needs, and We give you the smoothest experience ever
Steps to optimize the customer experience through shipping
Delivery Policy
As I said a bad delivery policy can change the mind of the customer. It can be a real selling point for your customers. It is very important to provide them with a good and appealing delivery experience to customers in order to continue shopping with you.
And this can be done by setting up a clear delivery policy on your website. Which includes various payment methods, delivery times, and delivery options. The more flexible you are the more they are likely to stay with you.
Here's an extra tip to attract them. You can provide "Free delivery" on eligible orders or "Fast delivery".
Return Policy
You like it more when it is risk-free. The same applies to your customer. A risk-free purchase attracts them more even if they are paying a little more price for their purchase.
It is said that 55% of internet users are more likely to abandon a purchase because the return policy is not clear. So it is very important that you make a specialized return policy page.
Make your Return policy very clear to the customers including:
Return Conditions
Return Time
Return Charges (if applicable)
Delivery options
It is essential to provide various delivery options that meet their all needs. Some buyers really consider the delivery option as a considerable thing.
Delivery options to make a successful purchase:
Delivery in front of the door
Delivery at the local post office
Delivery near work
Delivery at some delivery points
Delivery between office hours
Delivery time
Don't promise your customers unrealistic delivery times. it's better to mention the estimated delivery time at the time of purchasing.
If you set unrealistic delivery times and you wouldn't be able to meet them. It will leave a very bad impression of your business on the customer and they may never return again.
After taking the following steps into consideration. You can see a difference in the rate of returning customers in your business.
Important things to consider while promising a specific delivery date.
You mention it according to the availability of specific products
Work with your best delivery partners to make it as soon as possible
Provide Follow up emails.
Make a highlight with a pop-up. If you are making an extra effort to make it possible early.
Connect the customer with your customer support team. So that they can contact us if needed.
Return Policy
It's not always the case that returns are because of any damage to the products. There are a lot of reasons behind the products returning. And having a flexible return policy allows for increasing your current customer retention, acquiring new customers by reviews, and brand through word of mouth. Especially your flexibility will be your extra credit if you work in the fashion world.
Follow up emails
Online shoppers are always impatient. When they place an order firstly they expect quick delivery and secondly, they want a time-to-time update on their delivery. In this case, follow-up emails can e the best move for you. Informing them of every step you are moving forward and informing them regarding the same.
How it helps to create a positive impact on the customer shopping experience.
It keeps them excited if you provide them with a step-by-step update.
It is more likely that they remember you and do visit again.
You can add discount codes or related products in the email. So they can check it out.
It shows good customer service.
It allows keeping you connected with your customers.
Packaging
In today's world of social media. It is also important to provide them good unboxing experience. Packaging is the first impression of the products or your business. You can take a chance to win your customer and optimize their experience on the first look.
You can make the unboxing experience memorable through.
To make the packaging unforgettable, make it beautiful and interesting within. Add some funny slogans, designs, and logos, and also give them some extra stickers.
You can keep a flyer or a card with a note that you are grateful for their purchase.
You can also give them an excuse to visit again by giving a discount card or a gift card along with the purchase.
To take an extra credit you can also pick your product with a carry bag that they can also keep storing your product (If applicable).
This will leave a unique impression on your customer that they will feel special as they are a valuable part of your business.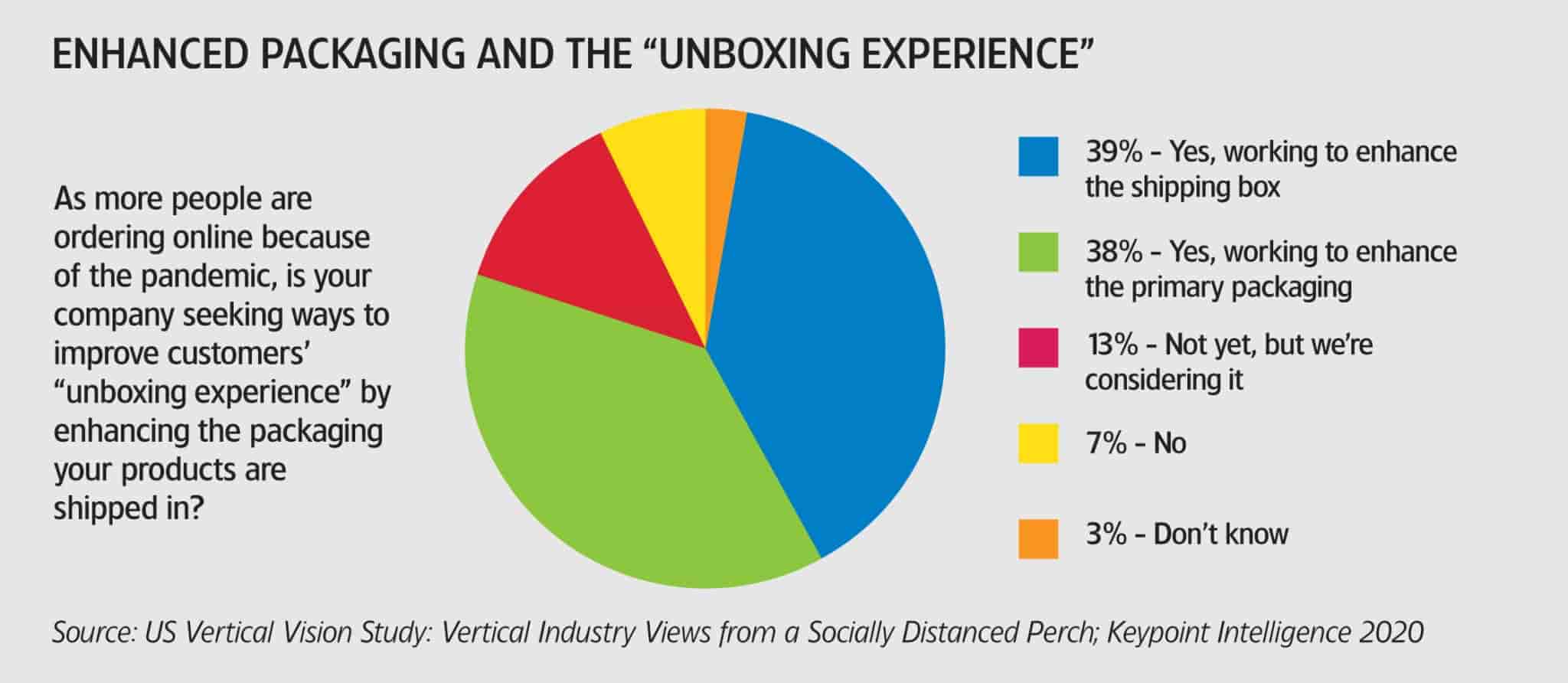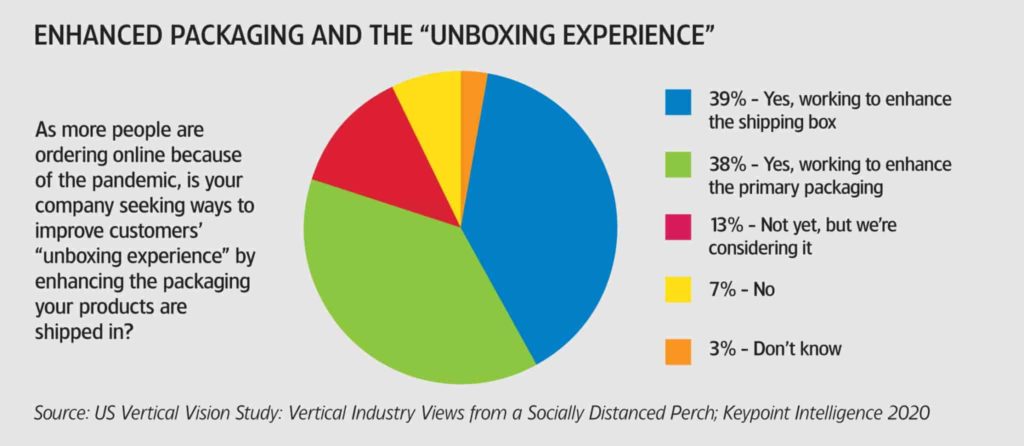 Tracking information
With Logistics management CRM software you can actually manage your order and be able to provide accurate information to your customer related to their orders. You can provide precise tracking information according to their country and specific location. And this software will also allow you to charge your customer accordingly for their shipment.
Following are the Important tracking status that should be informed to customers:
Packed
Ready to ship
Picked by courier
Arrived in your country of origin
Arrived at your local courier
The day of delivery and expected time of delivery.
Free shipping
Sometimes the customer just left the products in the cart and does not buy them. The reason behind that is the high shipping charge. `the best way to convince a customer not to leave the website before buying it is that you can inform them to make the order eligible for free shipping by adding some more minimum items in their purchase.
You can also set up some time period on which you will provide free shipping on any amount of purchase and notify your customer about the same. This will create an urge in them to buy it as soon as possible.
Free and fast shipping always attracts the customer the most. Free shipping and easy returns are a deadly combination to convince a customer to buy something even if they are not here for shopping anything.
Make customized delivery
Often people are looking for delivery options that can be customized their way. It can be a great way to attract customers by providing a gifting appropriate services that they consider buying online and can direct send to someone.
You can connect the customer with your customer support team and have a conversation with the customer that how they want their product to be packed and if they want to add something like a note or a card to make it extra special.
Making a customized delivery option available will also make you stand out in a gifting market which can be a source of branding and promotion.
Delivery Feedback
Always be open to feedback. There may be a problem or hurdle from the customer's point of view that you cannot see from the business point of view. So always be open and humble towards your customer whenever they are mentioning something. And try to consider it as a problem and to solve it as soon as possible if it is creating a big mess.
Having a wider customer Relationship management in logistics can help you not only organize your feedback mechanisms but turn the data and capture it into real-time insights. Learn how you can create a more effective customer experience CRM and satisfy your customer with the best shipping experience.
FAQ | How to optimize the customer experience in shipping
How can I track my order online?
You can track your order, on your "order" section under your "profile". And the second method is that there will be a link given to you in your registered email.
What do I do if my package arrives damaged?
We will try our best to provide you with the package in the best way possible. But, here's the step on how you can deal with a damaged package. Make sure you check the package before accepting it. Make sure you click the pictures of the products in the condition in which it has arrived. Make sure you have the receipt of the payment to claim And the last thing is that product is eligible for a return.
What do I do if the package does not arrive in the estimated time?
If your package doesn't arrived on time. You can check the delivery status first and then contact our customer support team if the package is marked delivered.
How can I change my after it's been placed?
It's better to contact us immediately after you realize your mistake. So that we can cancel it before it is packed or shipped. So that you don't have to pay any extra charges.
Author Bio
I am Matt Robson, technical content writer and Business Development manager at PL Solutions. I share ideas about exploring and writing about Software, Enterprise Solutions, Technology, and Business. Furthermore, I like to work with brilliant folks and create website content that users and clients love.
DocShipper info: Do you like our article today? For your business interest, you may like the following useful articles :
DocShipper Advise : We help you with the entire sourcing process, so don't hesitate to contact us if you have any questions!
DocShipper | Procurement - Quality control - Logistics
Alibaba, Dhgate, made-in-china... Many know of websites to get supplies in Asia, but how many have come across a scam ?! It is very risky to pay an Asian supplier halfway around the world based only on promises! DocShipper offers you complete procurement services integrating logistics needs: purchasing, quality control, customization, licensing, transport...
Communication is important, which is why we strive to discuss in the most suitable way for you!