We have offices on all continents as we are a branch of the international company DocShipper. DocShipper is a company that can assist you with your international shipping and procurement. Importing and exporting has never been easier! We hope you enjoy reading!
Sea Freight from/to Vietnam
Ocean freight is the most popular form of shipping. It allows large quantities of goods to be transported cost-effectively from one country to another using sea containers. Ocean freight is the most versatile, reliable and cost-effective form of shipping. Compared to road and air transport, it has a minimal effect on the environment. You have two options for shipping your items:
LCL (less than container load): With this service, you can combine your products with those of other shippers in one container. 
FCL (full container load): You reserve the entire container and keep it closed from start to finish.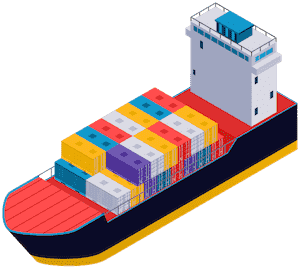 Air freight to and from Vietnam
The transportation of goods by air is called air freight. Although it is not a cheap or environmentally friendly mode of transportation, air freight allows you to transport items quickly and over long distances. In just a few days, your package will be halfway around the world. There are two ways to ship your stuff by air freight:
Traditional air freight: You lease space on established air cargo carriers such as Air France, Qatar Airways and American Airlines...
Express air freight: The three categories: tracking, on-time delivery and door-to-door. For small products weighing less than 100kg, we recommend using an expedited shipping service such as UPS, Fedex, DHL, TNT...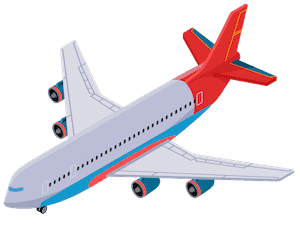 Road freight to/from Vietnam
Many terminals, such as your warehouse, business or residence, are connected by road freight to departure/arrival terminals, such as ports, airports and railway stations.
Road freight is the most convenient and fastest mode of transportation, but it is also the least environmentally friendly. For short distances, such as cross-border travel, road transport offers a direct door-to-door alternative.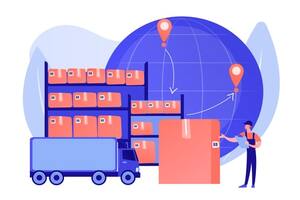 DocShipper Advice : Not sure what type of transportation to take? Don't worry. The Docshipper group may be able to help! Feel free to contact us if you have any questions or concerns.
Sourcing services in Vietnam
Sourcing is a service that facilitates the export and import of goods. Its purpose is to meet your company's growth objectives and product and service expectations. You don't need to go to great lengths to choose the most cost-effective content distributor. The following objectives will be followed throughout the sourcing process:
Sourcing: We will find the right vendors for your project.
Price negotiation: Take advantage of our years of experience in the import/export industry to get low prices.
Is it necessary to test your product before it goes into production? If you wish, we can send you a sample by e-mail.
Compliance: Asian items may or may not comply with the laws of your market; this last element is crucial!
Quality Controls: We evaluate your shipment based on two major considerations: the volume to be controlled and the degree of control required.
Finally, we take care of all the logistical needs up to your warehouse.
Post-transportation services in Vietnam
We can help you pack your goods. This is a crucial issue because it affects the rest of the process: everything should go well if your items are properly packed. If you skip this step, you may find yourself in a difficult situation.
In Vietnam, the company provides a wide range of post-transport logistics services. Do you want to keep your goods for a longer or shorter period? We invite you to use one of our facilities to rent a space.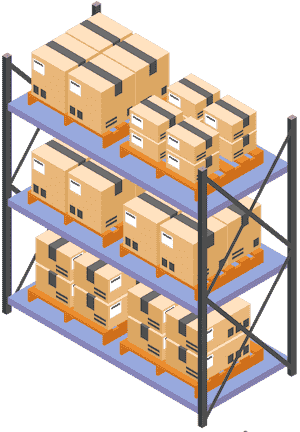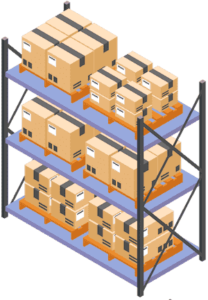 Customs clearance services in Vietnam
Once your goods have been delivered to a national border, they must be cleared through customs in order to reach the final market. This step consists of gathering the necessary documents to verify the conformity of the items. In the logistics process, this is a critical step.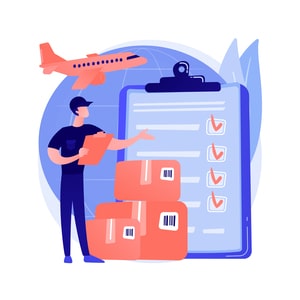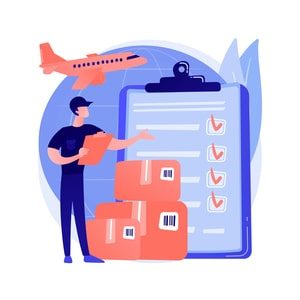 DocShipper info : Have you got any questions about our goods or services? Do you need any other information? Please don't hesitate to contact us; one of our experts will get back to you within 24 hours!
Operational capacity in Vietnam
Logistics Services in Hanoi Hanoi
The capital of Vietnam, is located 1,760 kilometers north of Ho Chi Minh City along the Red River (northern Vietnam) and about 90 kilometers south of the Gulf of Tonkin. An estimated 8 million people live in its 3,359 square kilometers.
It is the second most populous city in the country, behind Ho Chi Minh City. Because of its position between the Red and Duong Rivers, Hanoi translates as "the city between the two rivers". Noi Bai International Airport is the city's international airport.
Logistics services in Ho Chi Minh City
Saigon, also known as the metropolis of Ho Chi Minh, is a Vietnamese city located on the Saigon River, about 60 kilometers from the mouth of the huge Mekong River and about 40 kilometers from the East Sea (formerly the South China Sea).
It is located in southern Vietnam, about 1,150 kilometers south of the country's capital, Hanoi. It is the commercial and financial center of Vietnam.
Ho Chi Minh City is the most populous metropolis in Vietnam, with a population of over 13 million people spread over a vast metropolitan area.
All these features make Ho Chi Minh City, including its port and Tan Son Nhat airport, one of the most important air and sea transport centers in Vietnam.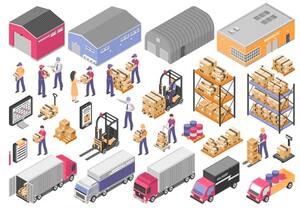 Terminals of Vietnam's transport system
Vietnam's international ports
Port of Ho Chi Minh City
Ho Chi Minh City Port is located on the Saigon River. It is a port complex located in the south of Vietnam, which plays the role of an important crossroads for import and export of goods. It is the most active economic center in Vietnam, accounting for two-thirds of the country's gross domestic product. It is involved in various fields, including seafood production, agriculture and mining.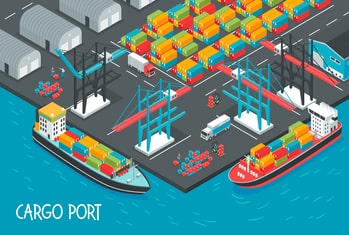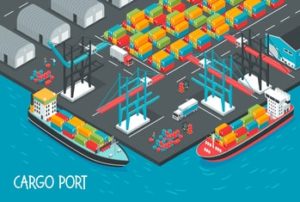 International Airports in Vietnam
Noi Bai City is home to the Noi Bai International Airport
All flights to Hanoi land at Noi Bai International Airport in Soc Son District, 45 kilometers north of the capital, Hanoi. Although it is smaller than the country's other two international airports, it was the second busiest in terms of passenger numbers after Ton San Nhat in 2005.
The airport, originally built by the North Vietnamese Air Force, became Hanoi's main airport after Vietnam's reunification in 1975.
Despite its modernization and expansion, Ton San Nhat remains the country's second largest airport in terms of air traffic and passenger numbers.
Tan Son Nhat International Airport
This airport is located in the Vietnamese city of Tan Son Nhat.
The busiest airport in Vietnam is Tan Son Nhat Airport, often known as Tan Son Nhut Airport. It is located in the center of the city and serves as an arrival hub for all flights arriving in Ho Chi Minh City.
Tan Son Nhat Airport is always busy, with about 38 million passengers passing through in 2018. It has two concrete runways that can accommodate up to 25 million people per year.
Due to the large amount of passengers on domestic routes, which has congested Terminal 1, another airport, Long Thanh, will take over sections of Tan Son Nhat's operations in 2020, with a capacity of 100 million passengers per year, mainly for domestic routes.
During the Vietnam War, both the U.S. Air Force and the South Vietnamese Air Force used Tan Son Nhat as an important air base.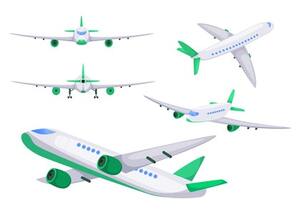 FAQ | Freight Forwarder & Supply Agent in Vietnam
How can DocShipper help me in Vietnam?
DocShipper offers unique support, a tailor-made solution that includes all of your needs. From procurement to distribution, including compliance, quality control, transportation and customs clearance. You no longer have to waste time in a field you don't master, leave it to professionals!
What is a door-to-door service?
A door-to-door service is a logistic solution that includes all the needs of your project: packaging, international freight, customs clearance... You don't have to do anything else, we take care of everything. That's good, this service is our specialty!
How can DocShipper help me find a supplier?
DocShipper is first and foremost a network of agents and suppliers that we have certified around the world. So we probably have a supplier in our database that you might be interested in. If this is not the case, our sourcing team will search through our network to find the wholesaler that will meet your expectations: in terms of quantity, price and quality.
Is DocShipper a freight forwarder?
Yes and no! We are a freight forwarder but at the same time much more than that. We have a unique business model that allows us to accompany our customers throughout the entire product cycle: our sourcing department assists you throughout the entire purchasing process, the logistics department handles transport operations and finally our 3PL department helps you manage your B2C orders (if you are an E-Merchant). You only have to focus on the promotion and sale of your products, we manage the rest.
How much will I pay for DocShipper services?
It is impossible to give you a ladle price. Except for a few services that have a fixed charge, the majority of our solutions are built on a case-by-case basis. The costs of a project are therefore extremely variable. Do you have a serious project? Do not hesitate to contact us! Our team is very reactive, you will receive a return and a quote within 48 hours (provided we have all the necessary information and the elaboration of a solution).
DocShipper info: Do you like our article today? For your business interest, you may like the following useful articles :
DocShipper Advise : We help you with the entire sourcing process, so don't hesitate to contact us if you have any questions!
DocShipper | Procurement - Quality control - Logistics
Alibaba, Dhgate, made-in-china... Many know of websites to get supplies in Asia, but how many have come across a scam ?! It is very risky to pay an Asian supplier halfway around the world based only on promises! DocShipper offers you complete procurement services integrating logistics needs: purchasing, quality control, customization, licensing, transport...
Communication is important, which is why we strive to discuss in the most suitable way for you!