We have offices on all continents as we are a subsidiary of the global company DocShipper. DocShipper is a company that can help you with your international shipping and purchasing. Importing and exporting data has never been easier! We wish you a pleasant reading!
DocShipper services in France
Sea freight to/from France
The most common form of transportation is ocean freight, which allows you to move large quantities of goods around the world at a reasonable cost. You have two options for shipping your purchases:
LCL (Less than Container Load): Your goods will be transported and delivered alongside those of other shippers.
FCL (Full Container Load): You have the entire container to yourself. All your goods will be transported and loaded in one container, reducing the risk of damage.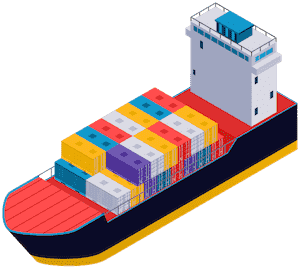 Air freight to/from France
Air freight is the fastest and most efficient way to travel long distances, but it is an expensive and polluting mode of transportation. Your cargo will be delivered in a few days. Again, you have two options to choose from:
Traditional air freight: Your goods will be transported by traditional airlines such as Qatar Airways, Fly Emirates, Air France...
Express air freight: Express service providers such as Fedex, UPS, TNT and others can be used for goods weighing less than 100 kg.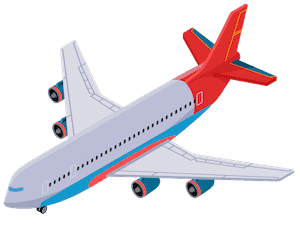 Rail freight to/from France
The rail solution is a good freight route between the EU and China, which has long been under construction with Chinese funds. It is a better option than sea transport, as it is both faster and cheaper.
Road freight to and from France
This is an essential mode of transportation, as it is used for both post- and pre-transportation. Although it is not the primary mode of freight transport, it is nevertheless essential (place of departure, place of arrival, etc.). Cross-border transport is the most common use of this type of transport.
Post-transport services in France
Docshipper is a transport company with an office in France that offers a wide variety of services. Depending on your needs, we can store your goods in our facilities for a short or long period.
There is also a solution for your packing needs; do not neglect this crucial step, which can either ensure the success of your shipment or cause damage.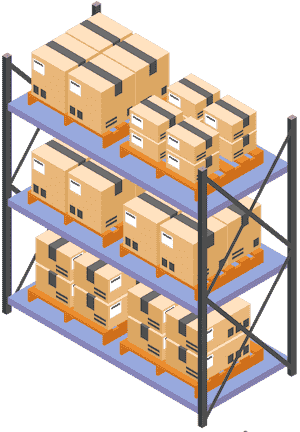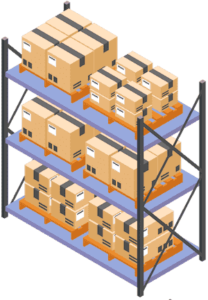 Customs clearance services in France
This step is not only important but also critical for import and export activities. You must present several documents, including information on the nature of the items, their origin, size and value, in order to enter the country. If the documents are not in order, your products will be detained and you will be responsible for the costs.
Sourcing services in France
These services cover sourcing and simplify the process of researching, choosing and studying suppliers. The objective is to select the best performing supplier with the fastest turnaround time, the best quality and the best price.
The elements of the solution are as follows:
Sourcing: We select the partners that match your objectives.
Price negotiation: Our professionals will use their expertise to get the best possible price.
We will provide you with samples if you wish to try the items before placing an order.
Due to strict European legislation, non-conforming items are often refused at the point of entry.
Quality control consists of comparing the products to a set of criteria. The items are examined.
Next comes international logistics, which involves taking care of all your logistical needs.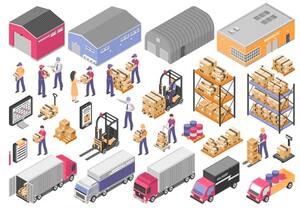 DocShipper info: Want to know more about DocShipper's logistics services? Contact us and one of our specialists will get back to you within 24 hours!
France's operational capabilities
Logistics services in Paris
Paris is the capital of France and has a population of over two million. It is located in the Ile-de-France region.
The Seine River divides the capital in two. Roissy-Charles-de-Gaulle and Orly, the city's two main international airports, offer exceptional air freight services.
On the other side, sea freight to Paris is an option, although it takes longer. Goods arriving by river must first dock at Le Havre or even Gennevilliers, the closest international port to Paris, before continuing on the Seine to the Paris Port Authority.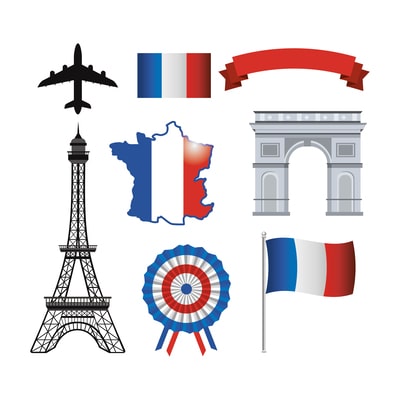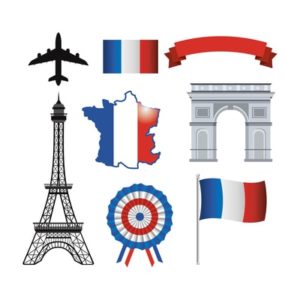 Logistics services in Marseille
Marseille is the second most populous city in France, after Paris. It is located in the Provence-Alpes-Côte-d'Azur region, with an estimated population of 870,000 and an area of 239.98 km2.
The Grand Port Maritime de Marseille Fos and the Marseille Provence International Airport are two of the city's main international ports. It is therefore relatively easy to get in and out of Marseille.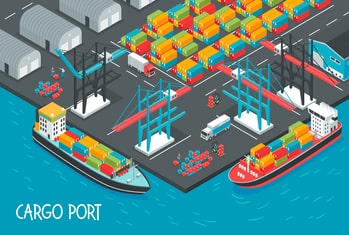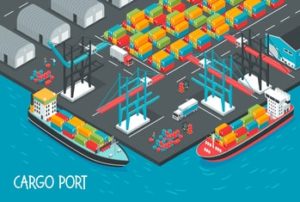 Lyon Logistics Services
Lyon is the third largest city in the country, located in the Auvergne Rhône-Alpes region of France. It has approximately 530,100 inhabitants and covers an area of more than 50,000 square kilometers.
Lyon, like Marseille, benefits from the combination of two modes of freight transport: water and air. The Port of Lyon is the city's most important commercial port. T 1 and T 2 are two separate cargo facilities with a combined annual capacity of 460,000 TEUs. Lyon Saint-Exupéry International Airport, France's second largest air cargo hub, is also located in the city.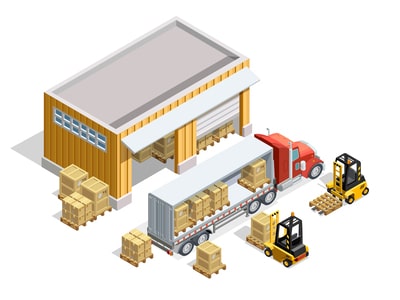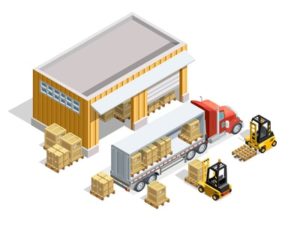 Logistics Services in Toulouse
Toulouse is a large French city, commonly referred to as the "pink city". Toulouse has an area of 120.40 km2 and a population density of over 500,000 inhabitants. It is located in the Occitanie region.
Toulouse-Blagnac airport is the city's international airport, which allows it to receive international air cargo. Toulouse also has a port (Grisolles) from which sea freight goods depart and arrive, about 20 km from the city center.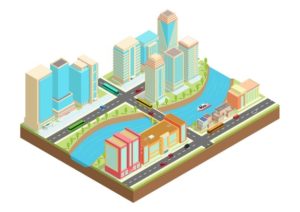 DocShipper Advice : DocShipper's experts are delighted to answer any queries you may have about getting your items delivered. They'll be at your side every step of the journey to help you.
Terminals of France's transportation
The international ports of France
Marseille's Maritime Grand Port
The state created the port of Marseille Fos in 1965. This self-contained port has a long history as a major oil and gas port. Marseille's port has long been the city's economic center. In terms of money, the port is a critical component. Nonetheless, the port has been experiencing problems since 2007, notably as a result of the economic slump. To solve these challenges, the government chose to rebuild the port in order to diversify their operations and combat the decline of the oil sector. The Grand Port Maritime de Marseille Fos, which specializes on containerized and dry bulk freight, is now a prominent player in worldwide trade.
The Grand Port Maritime de Marseille Fos, which is the busiest port in France, handled around 90 million tons of cargo in 2017. The port was ranked 45th in the world in the same year.
The East Block is dedicated to cargo movement and ship handling, whilst the West Block is focused on accepting large ships and increasing intercontinental traffic.
The port is 10,300 hectares in size and gets 26 ship calls each day.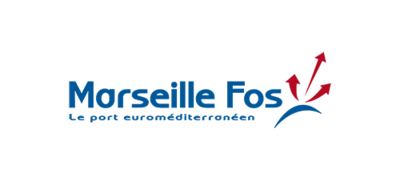 Le Havre port city
The port of Le Havre is one of the country's most important.
The building of the Grand Port of Le Havre was authorized by King Francis I in 1520. Le Havre, a Normandy port, was formerly a stronghold that prevented the Seine from seeping, as well as a commercial center and fishing port. Not only after it was finished, but also throughout this period, the port of Le Havre was partially functioning. Le Havre has risen to become France's most important port in terms of international and cargo traffic, with connections to over 655 foreign ports.
The port of Le Havre is critical for the movement of goods into and out of Paris. On their approach to Paris through the Seine, goods pass via the port of Le Havre.
In 2018, the Grand Port Maritime du Havre was ranked as France's second busiest port and the world's 55th busiest port, with 70 million tons of goods handled.
With 3 million TEUs handled in 2018, the Port of Le Havre ranked #1 among French ports in terms of container handling. The Le Havre terminal, which encompasses 10,600 hectares, is accredited to ISO 9001 and ISO 28000 standards, as well as the Port Environment Review System environmental mark.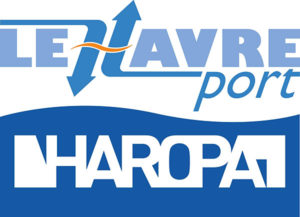 The Grand Port of Dunkirk
The Grand Port of Dunkirk was built in the 11th century with fishing as its major purpose. Due to links with the Dutch and the English in particular, trade did not commence until the 14th century. The port of Dunkirk is strategically located near Lille, in the triangle formed by the capitals of France, England, and Belgium.
In 2018, the Port of Dunkirk handled more than 55 million tons of cargo, placing it third among French ports and 87th worldwide.
Dunkirk received roughly 460 thousand tons of TEUs in 2018 due to its popularity as a container port.


Docshipper Tip : To learn more about ocean freight, visit our ocean freight page. You can also get answers to your questions by contacting the experts at DocShipper.
International airports in France
Charles-de-Gaulle airport
Roissy-Charles-De-Gaulle airport, opened in 1975, is located about 20 kilometers from Paris. It was developed as a reaction to the overcrowding of Le Bourget and Orly airports. It was named after Charles de Gaulle, President of the French Republic at the time the airport was built.
Roissy-Charles-De-Gaulles Airport, the busiest airport in France and the tenth busiest in the world in terms of cargo volume, carried 2.4 million tons of cargo in 2018.
Six terminals on the 3,198-hectare airport are primarily dedicated to cargo jets from 120 nations. The airport can handle about 110 takeoffs and landings per hour.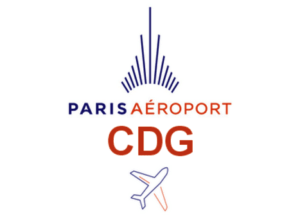 Orly Airport
The airport, which was formerly known as Port-Aviation and is located near Vitry-Châtillon, was the first organized airport in the world. Orly was the first organized airport in the world. It was inaugurated in May 1910 and served as a transportation hub. During World War II, the airport served as a base for Allied aircraft.
Today, Paris-Orly airport is located 11 kilometers from the center of the city. It takes its name from the city in which it is located, which covers 1,600 hectares.
In 2018, the airport ranked 2nd locally and 11th worldwide in terms of cargo handled with 92,000 tons.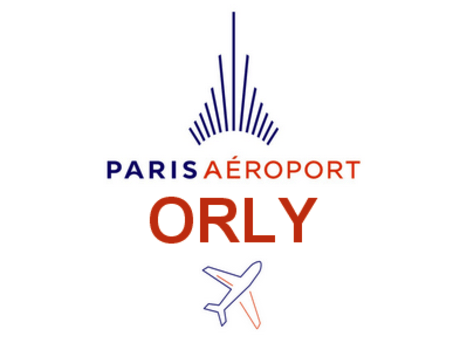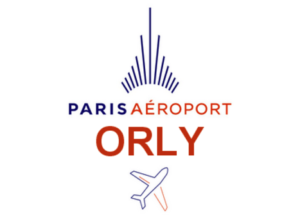 Toulouse-Blagnac Airport
During World War II, the military used the Toulouse-Blagnac International Airport, which opened in August 1935 after being delivered to the city. During the war, the German occupiers extended one of the two existing runways. It is still the busiest runway today. The airport was reopened to commercial aviation after the war. The construction of terminals was a major project at the time.
Toulouse Blagnac Airport handled 68,000 tons of cargo in 2019, making it the third busiest cargo hub in the country.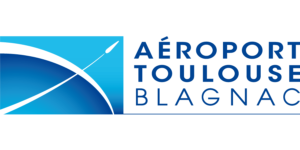 FAQ | Freight Forwarder & Supply Agent in France
How can DocShipper help me in France?
DocShipper offers unique support, a tailor-made solution that includes all of your needs. From procurement to distribution, including compliance, quality control, transportation and customs clearance. You no longer have to waste time in a field you don't master, leave it to professionals!
What is a door-to-door service?
A door-to-door service is a logistic solution that includes all the needs of your project: packaging, international freight, customs clearance... You don't have to do anything else, we take care of everything. That's good, this service is our specialty!
How can DocShipper help me find a supplier?
DocShipper is first and foremost a network of agents and suppliers that we have certified around the world. So we probably have a supplier in our database that you might be interested in. If this is not the case, our sourcing team will search through our network to find the wholesaler that will meet your expectations: in terms of quantity, price and quality.
Is DocShipper a freight forwarder?
Yes and no! We are a freight forwarder but at the same time much more than that. We have a unique business model that allows us to accompany our customers throughout the entire product cycle: our sourcing department assists you throughout the entire purchasing process, the logistics department handles transport operations and finally our 3PL department helps you manage your B2C orders (if you are an E-Merchant). You only have to focus on the promotion and sale of your products, we manage the rest.
How much will I pay for DocShipper services?
It is impossible to give you a ladle price. Except for a few services that have a fixed charge, the majority of our solutions are built on a case-by-case basis. The costs of a project are therefore extremely variable. Do you have a serious project? Do not hesitate to contact us! Our team is very reactive, you will receive a return and a quote within 48 hours (provided we have all the necessary information and the elaboration of a solution).
DocShipper info: Do you like our article today? For your business interest, you may like the following useful articles :
DocShipper Advise : We help you with the entire sourcing process, so don't hesitate to contact us if you have any questions!
DocShipper | Procurement - Quality control - Logistics
Alibaba, Dhgate, made-in-china... Many know of websites to get supplies in Asia, but how many have come across a scam ?! It is very risky to pay an Asian supplier halfway around the world based only on promises! DocShipper offers you complete procurement services integrating logistics needs: purchasing, quality control, customization, licensing, transport...
Communication is important, which is why we strive to discuss in the most suitable way for you!